Epiphone Electric Bass Guitars...
Great Looks, Great Quality, Great Price
Epiphone Nikki Sixx Blackbird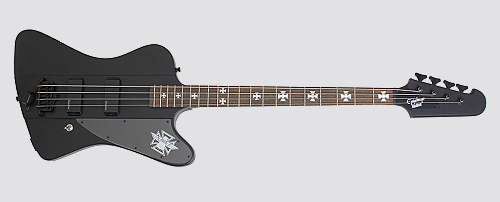 Epiphone electric bass guitars
are a great choice if you're a bass guitarist and you want Gibson looks and quality without having to pay the Gibson price.

Epiphone's Bass Collection contains great instruments, not only of Epiphone's design, but also instruments of Gibson's design and authorization. Give an Epiphone bass guitar a try - you'll be glad you did.
The Epiphone Electric Bass Collection...
You'd be hard pressed to find a better bass guitar at such an affordable price as any one of the bass guitars in the Epiphone Electric Bass Collection.

Don't waste any time. Grab one of these fabulous Epiphone bass guitars and get out there and ROAR!